Leading Edge Erosion Repair
Drone-based, Automated Repairs

Lead the pack. Deploy trail-blazing technology for drone-based leading edge erosion repair. Plug-and-play automated repair solutions designed for wind farm developers, OEMs and service companies looking to lead by automation, quality assurance and speed. 
Join the rope-less future for next-generation efficiency and cost reductions.
Leading edge EROSION
Grind, clean and coat wind turbine blades. Drone-based repair modules.
AUTOMATED QUALITY
Quality assurance by automated uniformity. Each and every time.
UNBELIEVABLY FAST
We perform turbine blade maintenance. In less than 9 minutes.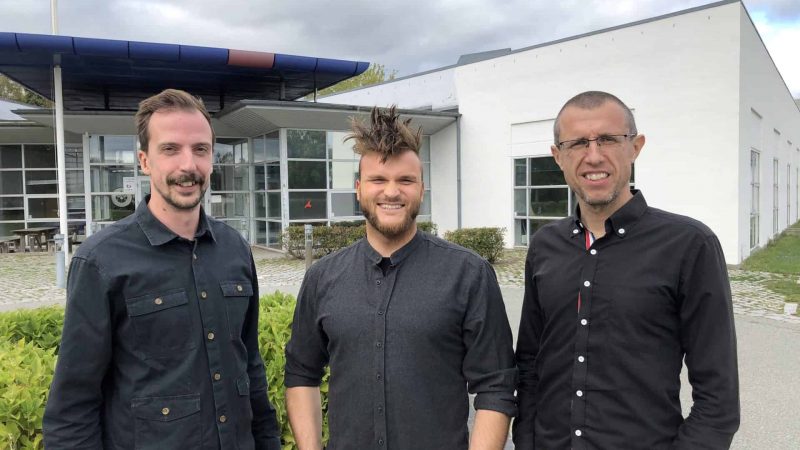 Cutting-edge blade repair technology
Reblade offers OEMs, wind farm developers and service companies automated solutions for high-altitude leading edge erosion repairs.
We deliver 80% reduction of service time and costs compared to conventional solutions. Our robotic solutions are drone-delivered. Swiftly and on-blade. No ropes.
We partner with forward-looking service companies and wind farms to transform wind energy. Contact us and expand your technological and competitive advantage.
WE DELIVER FUTURE TECHNOLOGY
SMALL ENOUGH TO FLY
We have developed a complete solution for leading edge erosion repairs and kept it small. Small enough to fly. Four robotic modules attach to a horizontal turbine blade to clean, grind, coat and paint the leading edge.
STRONG ENOUGH TO LAST
We deliver adaptive technology, which allows all our partners to use their own or clients' specifications for coatings and paint, when needed. We enable you to pick and choose among the strongest coatings possible and to deliver leading edge repairs according to varying specifications.
FAST ENOUGH TO MATTER
Repair leading edge erosion in minutes instead of hours.
REPLACE ROPES WITH REMOTES
We completely remove the need for ropes and for service crews to climb the tower before, during and after repair operations. Simply put, we replace ropes with remotes.
We offer an efficient and faster option with lower costs than conventional rope-based solutions for leading edge erosion repair. Our automated repair solutions are plug-and-play in use and fast and easy to deploy for all service crews.
Make the change. Step into the future.